This content contains affiliate links. If you shop through these links, we may receive an affiliate commission.
Art history books are my favorite way to learn about history. Okay, sure there is also historical true crime. But art history touches every other kind of history and provides the perfect backdrop for developing a framework for understanding the world. You don't have to study art history to appreciate art, but it really helps. It's similar to reading a book. For example, you can read Moby Dick and realize that it's about a guy who's obsessively trying to kill a whale. But if you've read the Bible, Milton, Shakespeare, Homer, and a whole host of philosophies, you'll see many more allusions and give the text more meaning.
Similarly, there is an ability to read art. Learning about the cultures that create specific types of art will enrich your experience. In this way you will learn about some of the general movements and periods in art history. You'll get some of those callbacks and innuendoes. Some people find older art confusing because it seems straightforward and/or boring. I used to think so too, until I discovered that I love studying the faces in portraits. I like to think about the symbolism and craftsmanship of artistic objects. At other times, contemporary art is challenging because it rarely aims to depict anything or anyone in a simple way. But this is art made just for you! So here's your pep talk. Be curious! Don't be intimidated! Find out by choosing from some of these recently published art history books, and then see how your next visit to the museum goes. I hope you see with new eyes.
That's What I Know About Art by Kimberly Drew
This first book I chose is really an expanded version of my words of encouragement. It's very accessible, a quick read. Art writer and curator Kimberly Drew uses this book to showcase her love of art while also criticizing how isolated—and let's be honest, white—the art world is. She wants to create spaces where everyone feels welcome to appreciate art. She also wants art to be a real world changer. In addition to her compelling arguments, she also names many artists you'd like to learn more about.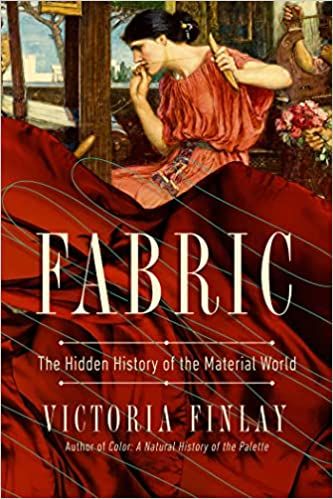 Substance: The Hidden History of the Material World by Victoria Finlay
As someone who loves textiles, it is appalling how poorly displayed they are in a typical art museum. So it's exciting to find a book that traverses both space and time to tell the story of fabrics. I'm also a big fan of books that are a bit cross-genre. This book delves into the author's experience of grief as she explores this art form that virtually everyone interacts with on a daily basis.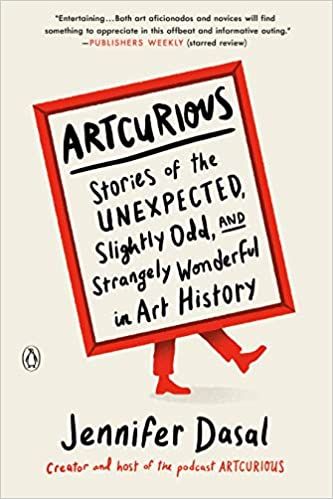 Artcurious: Tales of the Unexpected, the Strange, and the Strangely Wonderful in Art History by Jennifer Dasal
If you're looking for an art history book that's accessible and attention-grabbing, this is the place for you. Written by an art history podcast host, this book finds the weird and interesting stories from across art history. Have you ever wondered if a collection of clipped toenails can be considered art? Perhaps you are now, and this book provides the answer. It's perfect for anyone who wants to dispel the notion that art history is only for the most serious of thinkers.
True Story Newsletter
Subscribe to True Story for nonfiction news, new releases and upcoming must-read titles.
Thanks for signing up! Keep an eye on your inbox.
By registering, you agree to our terms of use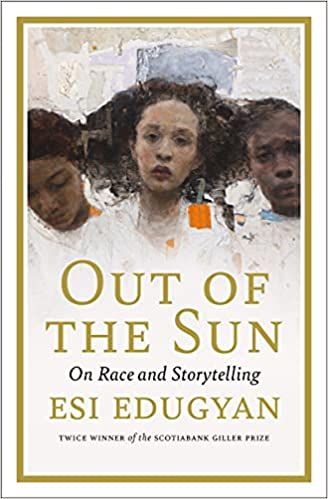 Out of the Sun: On Race and Storytelling by Esi Edugyan
Of course, for a variety of reasons, it is impossible to separate race and racism from art history. If you are interested in learning more about the intersections of race and art, this book aims to explore that area. The book delves into art history by examining, for example, how Black people are portrayed in portraits. The book also goes beyond the visual arts and includes literature and film in its analysis. As a side note, if you're a CBC radio listener, this book consists of the 2021 Massey Lectures from the Ideas series.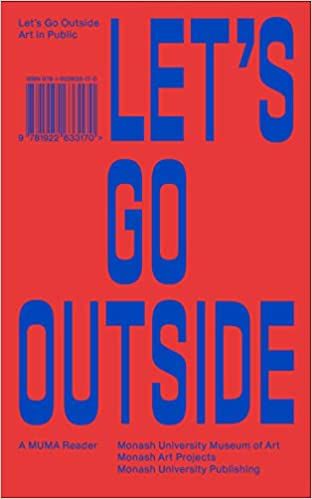 Let's Go Outside: Public Art by Charlotte Day
Public art is a rich field of study. So many of us encounter it every day without giving it much thought: a statue in a town square, a mural on the side of a building. And with a pandemic that has moved many activities and events to safer outdoor areas, and a renewed interest in reflecting on the people and events we choose to publicly commemorate, this book is particularly timely. This book explores these realities and many more dimensions of what it means to have art outside of traditional interiors.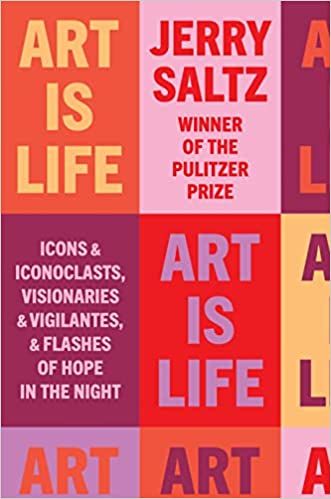 Art is life: icons and iconoclasts, visionaries and militias and glimmers of hope in Jerry Saltz's night
If you want to explore contemporary art but aren't sure what it's about, this is the book for you. The author has been an art critic for decades and his book draws from the last 20 years of his writing. His central question is how art reflects time. Saltz writes in a witty, accessible manner without being pandering, and convincing. You'll meet well-known names in modern art like Jackson Pollock, as well as contemporary artists and provocateurs like Jeff Koons and Marina Abramović.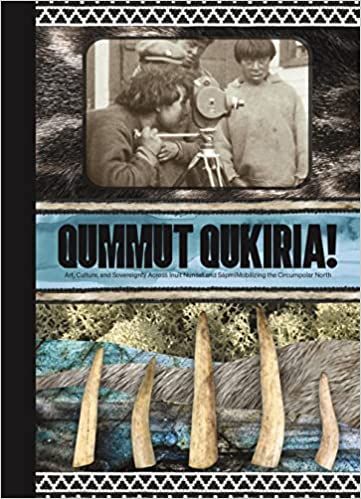 Qummut Qukiria! By Anna Hudson, Heather Igloliorte and Jan-Erik Lundstrom
What is particularly interesting about this book is its circumpolar scope. Traditional and contemporary art from the Inuit and Sami lands and beyond deserve rich celebration and that is what this book seeks to provide. If you are curious about how traditional knowledge can help with decolonization, this book offers perspectives. This book also goes beyond the fine arts, touching on traditions like Inuit throat singing, which can also be combined with newer skills like beatboxing.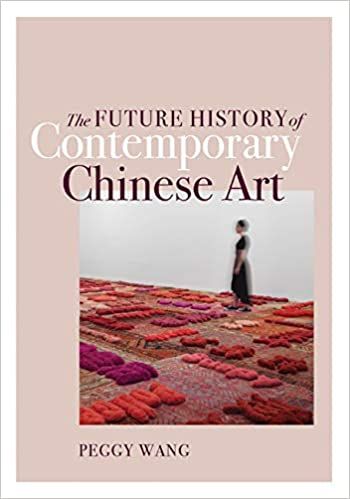 The Future History of Contemporary Chinese Art by Peggy Wang
It's no surprise that the global art world intersects with politics. This book uses in-depth research to present five case studies of internationally renowned Chinese artists from the 1980s and 1990s. While many Western critics praised the art's dissident nature, the author shows that her art deserves a deeper examination. Every part of the world has its own history of art, and this book asks how best to navigate that reality when engaging with contemporary artists making art on a global scale.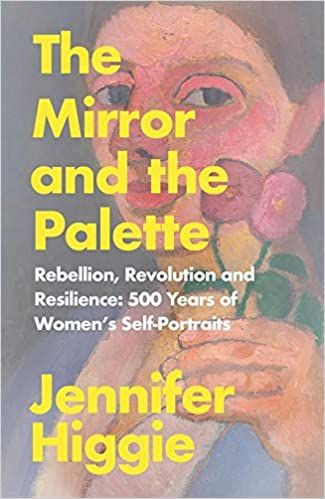 The Mirror and the Palette: Rebellion, Revolution, and Resilience: 500 Years of Women's Self-Portraits by Jennifer Higgie
Here's an intriguing intersection: women's history and art history. I urge those who denigrate the practice of the selfie to read this book and understand what it means for women to take their own likeness on their own terms. With intense research going back 500 years, you will no doubt gain a fresh perspective on how women are represented in art and what self-portraiture as a discipline is all about.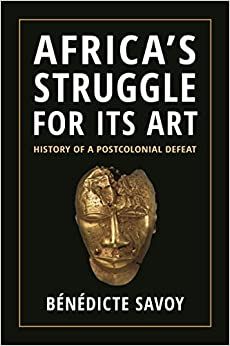 Africa's Struggle for its Art: Story of a Postcolonial Defeat by Bénédicte Savoy
If the first Black Panther film taught us anything, it's that you can't visit museums of African art without thinking about where it came from. I'm being superficial, of course, but this is a very serious question. It is worth knowing not only the history of art, but also the history of African countries struggling to reclaim their art from the colonizers. Written by an expert in restitution and cultural heritage, this book shows that these are not new issues. Some countries began repatriating their art soon after gaining independence.
For a deeper dive into art history, here are 11 more of the best art history books. Art fans in general will find even more to enjoy in this list, which includes fiction, memoirs, graphic novels, and more. There is so much to learn! Because, to quote the title of Jerry Saltz's book above, art history books are life.