This content contains affiliate links. If you shop through these links, we may receive an affiliate commission.
Late last summer I was devastated to receive the official email informing me of the temporary closure of my library for renovations. This time last year I was sitting in the breakfast nook contemplating the magic of libraries and, more specifically, my deep appreciation for my local branch with the pink camellias outside. There I browsed and borrowed The Best We Could Do by Thi Bui, Luster by Raven Leilani and Prelude to Bruise by Saeed Jones.
I didn't take the news well… at first. During my vacation I bought nine books from an independent bookstore (we stayed there six nights).
Following our tire tracks along the Gulf Coast, my sweetheart and I drove home my literary souvenirs, including Alejandra Pizarnik's Extracting the Stone of Madness, translated by Yvette Siegert, and Elaine Castillo's How to Read Now. We lugged the swag into our home, where we live among built and assembled shelves and surfaces crammed with TBR titles. In one corner is a floor lamp with three bookshelves. Side tables with secret recesses flank our two-seater sofa. I keep books in these secret places and other inconspicuous places. Tote bags draped on chairs. A coffee table with a sliding top and hidden storage space. The unread audiobooks and e-books in the clouds of my devices.
According to my reading stats for 2020, I borrowed about 25% of my books from the library around the corner. If I'd maintained that momentum in 2021 and checked out a quarter of my finished books at a price of $20 each (anywhere between the price of a paperback and a hardback), my library could potentially have saved me $860 in a single one Year. Please applaud my math and public library and you can see why I'm feeling devastated and a little worried about my skyrocketing book budget.
Check your shelf newsletter
Sign up to receive Check Your Shelf, the librarian's one-stop shop for news, book listings and more.
Thanks for signing up! Keep an eye on your inbox.
By registering, you agree to our terms of use
I work through my emotions and look for the silver lining. I look at my library cart, Goldie, where I display the fiction, non-fiction, and poetry I'm about to swallow in a place where one can settle and enjoy reading. I see Blue, a table where the latest purchases are collected, and below Blue where book-shaped packages are waiting to be opened.
Could the universe make me spend time on the books I already own? While buying a book wraps me in glee, I occasionally feel a small, uncharacteristic guilt or two as I look at the unread portions of my collection. So to make up for that 25%, I'm digging through my personal library and understanding how lucky I am. Some customers rely on the library not only for books, but also for computer and printer access and additional services.
The day before my branch closed, I traveled through swarms of dragonflies to return my temporary final loans. People kept telling me I could drive four miles to the nearest library, but sometimes it takes me a week to prepare for a visit to the grocery store. I also dream up reading challenges late in the year. I would read what I had. And I would read more books than I bought.
True to my Virgo nature, I start to organize. Concerned about the viability of my literary nooks and crannies, I sort out my TBR books: ARCs, giveaways, gifts, titles I gave myself, personal and snail mail exchanges with friends, and partially completed story and essay collections from business school . I shove a selection of books I've outgrown the urge to read to Little Free Libraries around town. As I peruse my shelves, I reacquaint myself with covers, blurbs, and synopses, from Angie Cruz's Let It Rain Coffee to The Book of Other People edited by Zadie Smith.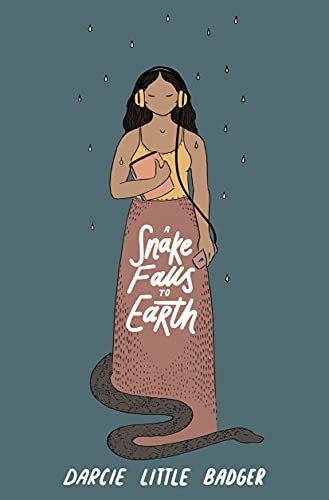 To make sure I read more than I buy, I keep track of the books I buy on a rainbow of sticky notes in my trusty planner. I'm now locked out of the Libby app, perhaps a beacon that I'm on the right track. When Celeste Ng's Our Missing Hearts becomes available I pick up the phone to settle things because is there even a word for the amount of anticipation coursing through my body. This is how I start connecting to the library again after months. I'm also watching Darcie Little Badger's A Snake Falls to Earth.
When I reflect on my first two months without a library, I see steady progress. I read more than I bought: five in September and six in October. Since I crave bigger results, I decide to finish 100% more books in November than I buy. I can do it on paper. I used 18 and bought seven for a total of 11 books. If I look more closely at the numbers, which are made up of two rentals and eight repeats, I realize that I've only read one more title than I've bought.
With this rereading-doesn't-make-the-TBR-stack-smaller, I review these original results and learn that I made zero dent in September and pulled five books in October. In three months I shaved a modest six books from this intimidating top number. At this leisurely pace, it would take almost eight years for me to work my way through my current list.
Recently, before a deluge, my love and I called a car at the library. I missed staying there and wanted to say hello to the flowers. Unfolded newspaper pages lined the inside of the doors. Above the boarded up and taped mailbox, a sign informed me that "several" months had turned into eight. But as a silver lining, more time with my TBR books awaits me, and I'm tingling with renewed determination.
If you are a library lover living amidst book towers, look through the library archives and buy books as if we were immortal.