This content contains affiliate links. If you shop through these links, we may receive an affiliate commission.
Ah, January. Sure it's the start of a new year, new beginnings and all, but it's also the start of a whole new year full of new releases to look forward to. Think of all the fabulous books coming out in 2023! (My wallet is crying and I'm sure my already overflowing TBR stack isn't too happy either).
It could also be the start of some new reading challenges, new reading resolutions, or you might just want to explore something else. Luckily for you (and for everyone, actually), the January non-fiction book is full of different options. It's the perfect opportunity to grab a book that looks interesting, sit by the fire with a cup of coffee or hot cocoa, and throw the blankets on while you read the day.
There is a personal collection of essays on life before and after a transplant, a book exploring what it's like to be multiracial and issues of belonging and acceptance, a memoir/cultural critique of the role of alcohol in our culture and what happens when you don't drink, a reported treatise on stuttering, and more.
This isn't a comprehensive list of all non-fiction books coming out in January, but these are the ones that caught my eye. Let's take a look!
Your Hearts, Your Scars by Adina Talve-Goodman (January 24)
This posthumous collection of essays is a slim book, but it packs a punch. Born with a congenital heart defect, Talve-Goodman underwent many surgeries throughout her childhood and finally received a heart transplant at age 19. In these essays, she examines growing up with chronic illness, societal reactions, living in the medical world, and knowing that your survival is due to someone else's death. It's a raw, deeply honest collection of lyrics that deals head-on with the tough stuff, but also celebrates life.
True Story Newsletter
Subscribe to True Story for nonfiction news, new releases and upcoming must-read titles.
Thanks for signing up! Keep an eye on your inbox.
By registering, you agree to our terms of use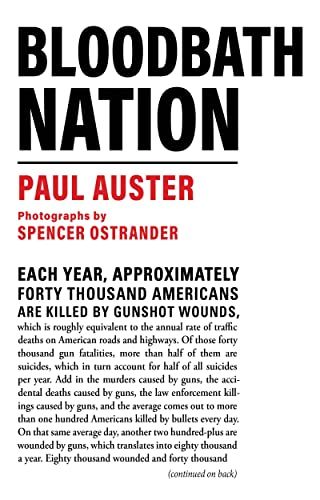 Bloodbath Nation by Paul Auster (January 10)
Auster saw firsthand how gun violence can affect a family: his grandmother murdered his grandfather. In this book, he's not calling for a ban or regulation of guns—it's rather an expression of confusion as to why our country doesn't seem to have a problem with 40,000 gun deaths a year. It explores Americans and the cowboy myths, fictional acts of violence on television, and politicians who terrify people while twisting the truth. It's personal and political, but it's a book for everyone. Race, society and more are explored in this urgent and timely book.
The Racism of People Who Love You: Essays on Mixed Race Belonging by Samira K. Mehta (January 10)
In this book, which weaves memoir, cultural criticism, and theory, Mehta writes about being multiracial and feeling comfortable or excluded in different spaces, including family. A common assumption is that being of mixed blood makes you comfortable in multiple cultural spaces, but Mehta shows that you can also feel very isolated in these spaces, exploring the different layers of them. It's a scholarly but also personal look at being multiracial, the assumptions people make (even families), and racism experienced in different spaces.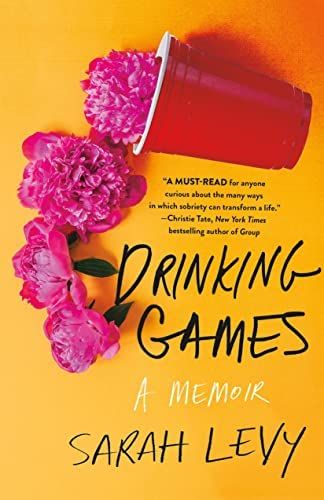 Drinking Games: A Memoir by Sarah Levy (January 3)
Levy's life looked pretty perfect on the outside: living in NYC, lots of parties, and a good job — except what nobody knew was that her drinking was quickly becoming a problem. Combining memoir with cultural exploration, in this book she looks at the culture of drinking and the role alcohol plays in our lives and in different circles, and what it means to choose not to. It's a surprisingly fresh look at this topic, and one that I think will resonate with many people.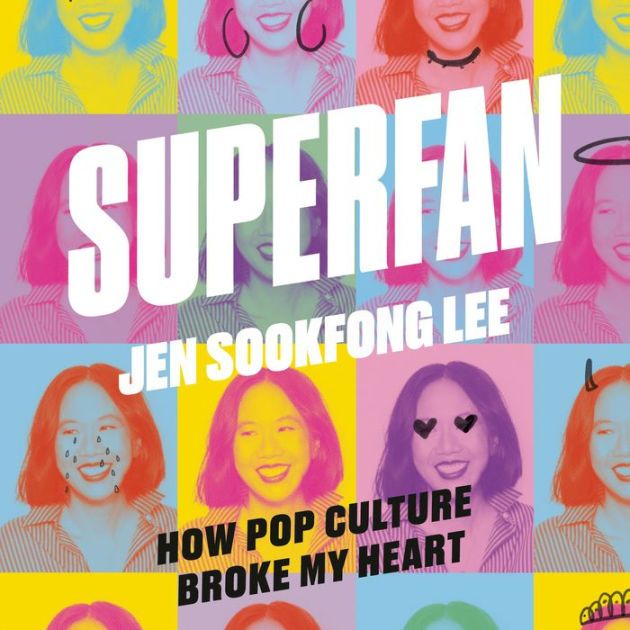 Superfan: How Pop Culture Broke My Heart by Jen Sookfong Lee (January 17)
Pop culture helped Jen Sookfong Lee escape the tough times, especially after losing her father, and helped her blend into her surroundings. But as she got older, Lee began to realize that pop culture wasn't made for people like her, the child of Chinese immigrants, either. She explores her adventures in pop culture while dissecting them from her personal history and perspective, as well as from her lived experiences as an Asian woman and single mother. It's a truly thoughtful, observational look at pop culture, what it can mean to us, and the power of cultural icons.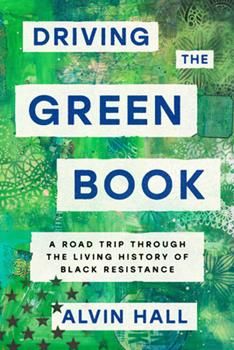 Driving the Green Book: A Road Trip through the Living History of the Black Resistance by Alvin Hall (January 31)
People may know The Green Book for the film of the same name or for Lovecraft Country, but in this compelling non-fiction book, Hall chronicles the guide's true story as he embarks on his own road trip. With a friend, Hall drove from New York to Detroit to New Orleans, visiting many of the motels, restaurants, and shops in the Green Book. He stopped at historical and cultural landmarks and spoke to people who used the Green Book as a survival tool. This book brings history to life while reminding us that history is far from over.
Life on Delay: Making Peace with a Stutterer by John Hendrickson (January 17)
If you are reading Hendrickson's article in The Atlantic on Biden's stutter, you should check out this book. Hendrickson writes about living with a stutter, the bullying, depression and isolation that stutterers face on a daily basis, family dynamics, and the history (and future) of speech therapy. This is not a book about "overcoming" a stutter; this is important to know. It's a book about living with a stutter. It's a thought-provoking exploration of stuttering and its effects.
History Comics: Rosa Parks & Claudette Colvin: Civil Rights Heroes by Tracey Baptiste and Shauna J. Grant (January 3)
Graphic novels are a great way to convey information, and the History Comics series does a great job at that. They are mid-range books but are packed with historical information that makes the books appropriate for older teens and adults as well. In this book, Baptiste (with Grant's illustrations) writes about Claudette Colvin and Rosa Parks – she writes about the details of their lives and shows that there is more to them and their lives than just what is taught in the history books.
Have you decided what you will factually read first in 2023?
If you're looking for even more nonfiction, check out the best biographies of 2022 and some nonfiction from independent publishers. You can also find a full list of new releases in the magical New Releases Index, carefully curated by your favorite Book Riot editors, organized by genre and release date.