This content contains affiliate links. If you shop through these links, we may receive an affiliate commission.
It's not always easy to tell what the great books of the time are. The books that are most talked about online aren't necessarily the best sellers: a new John Grisham novel will sweep almost anything else off the bestseller list, but you probably won't see it on BookTok. Each bestseller list also has its own criteria and uses its own data; Amazon certainly doesn't let anyone share its sales figures. There is no single list that includes all book sales.
That's where this combined bestseller list comes in. Each week I compile the bestsellers on four of the most popular lists: the New York Times, both combined print and e-book fiction and combined print and e-book nonfiction lists; Amazon charts, fiction and non-fiction; US Today; and publishers weekly. I jot down titles on several lists in the hope that they will give us a broad overview of the bestselling books of the moment. New additions to the list this week are in bold.
As November draws to a close and December approaches, new releases decrease and holiday book purchases pick up. It will be interesting to see how this list changes over the next few weeks as people start buying less for themselves and more for gifts. While there are fewer new releases at the moment, this month we released one of the biggest books of the year: Michelle Obama's latest, The Light We Carry. There's also a new novel by Brandon Sanderson, as well as the sequel to A Shadow in the Ember.
Michelle Obama aside, this is still a bestseller list made up almost entirely of white authors. For some recent releases that deserve much more attention, see The World Record Book of Racist Stories by Amber Ruffin and Lacey Lamar, and The Red Scholar's Wake by Aliette de Bodard.
Books on all four bestseller lists:
The Light We Carry by Michelle Obama (#1 NYT, #1 USA Today, #1 Publishers Weekly, #1 Amazon)
It Starts With Us by Colleen Hoover (NYT #1, USA Today #2, Publishers Weekly #2, Amazon #1)
It Ends With Us by Colleen Hoover (NYT #3, USA Today #4, Publishers Weekly #5, Amazon #3)
The Boys from Biloxi by John Grisham (NYT #4, USA Today #8, Publishers Weekly #7, Amazon #4)
Today in the book newsletter
Subscribe to Today In Books for daily news and miscellaneous stories from the world of books.
Thanks for signing up! Keep an eye on your inbox.
By registering, you agree to our terms of use
Books on three bestseller lists:
The Lost Metal by Brandon Sanderson (NYT #2, USA Today #7, Amazon #2)
Desert Star by Michael Connelly (NYT #6, USA Today #10, Amazon #5)
Fairy Tales by Stephen King (NYT #7, Publishers Weekly #9, Amazon #6)
Verity by Colleen Hoover (NYT #5, Publishers Weekly #10, Amazon #9)
Books on two bestseller lists: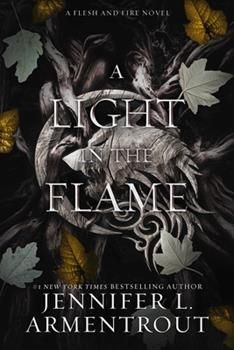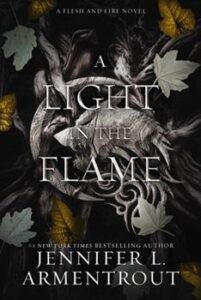 Friends, Lovers, and the Big Terrible Thing by Matthew Perry (NYT #3, Amazon #3)
Diary of a Wimpy Kid: Diper Överlöde by Jeff Kinney (USA Today #6, Publishers Weekly #3)
I'm Glad My Mom Died by Jennette McCurdy (NYT #5, Amazon #6)
Surrender of Bono (NYT #4, Amazon #8)
The Body Keeps the Score by Bessel van der Kolk (NYT #7, Amazon #7)
A Light in the Flame by Jennifer L. Armentrout (USA Today #5, Amazon #10)
Where the Crawdads Sing by Delia Owens (NYT #8, Amazon #7)
Lessons in Chemistry by Bonnie Garmus (NYT #10, Amazon #8)
Go beyond the bestseller lists with tailored book recommendations from TBR, our book recommendation service!
For more interesting news and stories from the world of books, visit Breaking in Books.
This is Merriam-Webster's Word of the Year 2022. The New York Times publishes 100 Notable Books for 2022. The week's best-selling books according to NYT, USA Today, Publishers Weekly and Amazon The best books of 2022 according to The Washington Post How to Get the HarperCollins Union supported during their strike after 125 years, this is the Brooklyn Public Library's best-selling book Helena Bonham Carter named London Library's first female President, USA Today, Publishers Weekly and Amazon