The cutest book covers for all occasions
2 min read
This content contains affiliate links. If you shop through these links, we may receive an affiliate commission.
Do you really need a book cover for your books? Let's check it out, shall we?
Are you one of those people who like to take your books with you everywhere, but also like to keep them pristine? Then a book cover is indispensable!
Are you the kind of person who loves to read books with weird, steamy, or rude covers and feel a bit embarrassed to show them? Then a book cover is a perfect way to hide it!
Are you the kind of person who doesn't care about the above but still likes beautiful covers? Then book covers are definitely a must-have!
Finally, are you one of those people who feel like you can't find any justification for buying a book cover? Then read on and allow me to change your mind! (One little secret: everyone can use a cute book cover.)
The list below contains some of the cutest book covers you can find, either to protect your books, to hide them or just to make them look prettier!
Stay literal
I heard you like books so I put books in books! For those who like to combine their sleeves with their love of books, the next sleeves are for you!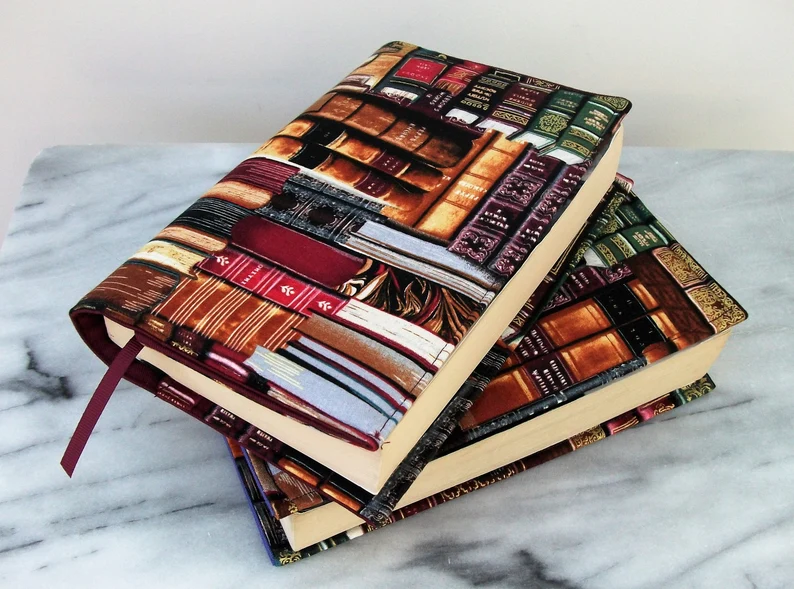 For those who like the look of classic books, this is the perfect choice. $15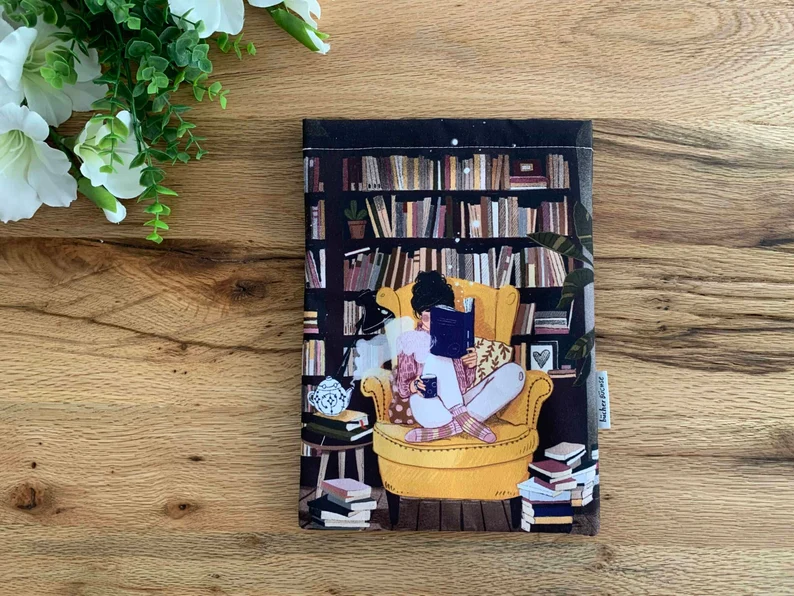 This chair, this bookshelf, this vibe… that's all I dream of. $16
The artist
I have to admit that I have a liking for covers that feature well-known artworks, especially when they contain a Van Gogh painting. But there's more art to choose from!
This is a beautiful depiction of the starry night. $30
Don't you sometimes wish you could kiss your books? No? How about a painting of The Kiss on a book cover? $17
Flower
Many may cite fall as their favorite reading season, but flowers never go out of style (yes, even in spring).
I am absolutely in love with these white flowers on purple fabric! $19
Sunflowers are my favorite flowers. Yours too? $17
For the animal lovers
If you love all kinds of animals, you've come to the right place! Cats, dogs, the crowd!
I admire both the beautiful yellow background and the long white dog with its long black ears. $19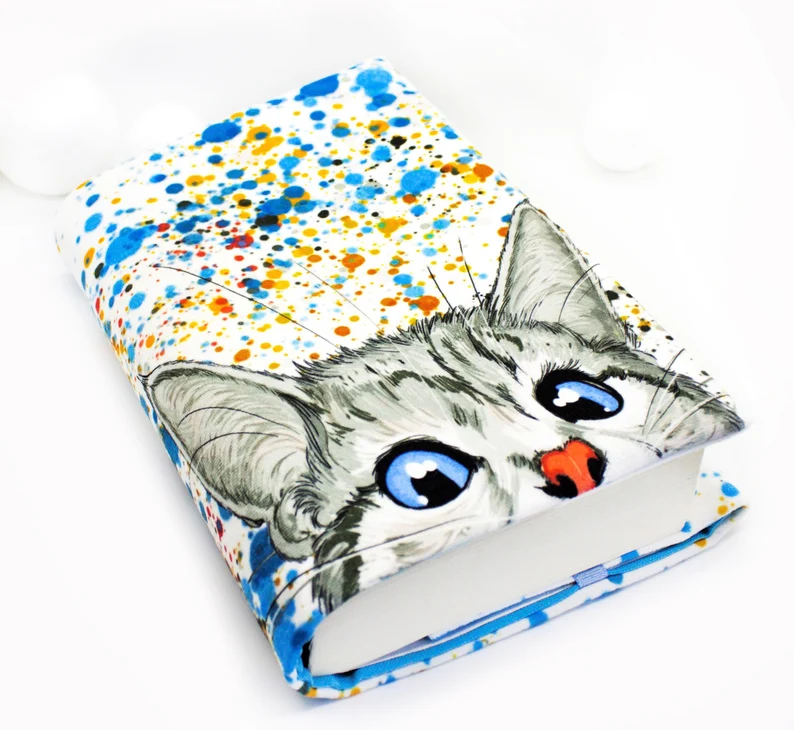 I mean really what can I say? The nose, the eyes, the ears… the colors! It's perfect! $34
The mystical
I love mystical and ethereal prints and when paired with books they go together perfectly.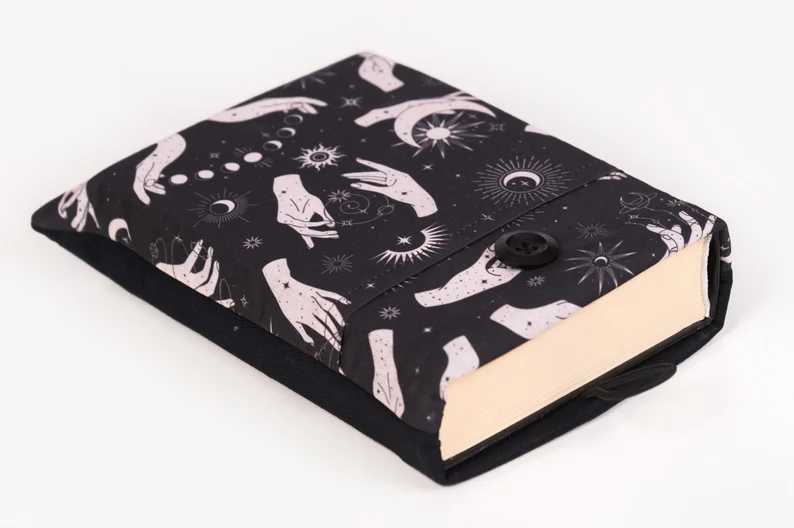 This heavenly book cover will make you look interesting and mysterious! $20
We hope you find the perfect cover for all of your perfect (and not-so-perfect) books! Would you like to try making your own? We've got your back!