One of the fairly enduring staples of a cozy mystery is that the amateur detective also has a day job. By that I mean her detective work is pretty much a hobby. It's not even a side job as they don't get paid after solving the puzzles. Which is a bit disheartening when you think about it. I mean, here you are, risking your life and helping the lead detective. They even sometimes do all the work for them and no one can write them a check?
Sorry, I digressed.
Well, these jobs are, for the most part, the same across a variety of shows and writers. They are either bookseller or librarian. They are baristas or chefs. I'd say the possibilities are endless, but really, it's a small job pool when you look at Cozies as a whole.
Not that there's anything wrong with that. As the saying goes, if it ain't broke, don't fix it. But there's also something to be said when a book comes along in which the amateur detective, who gets no financial compensation for it, has a different 9 to 5 than we're used to. Hence the reason for this list!
Well, I'll admit that some of this seems like splitting hairs, and that's fair. However, there is something specific about the job in each book listed that still makes it stand out.
Unusual Suspects Newsletter
Subscribe to Unusual Suspects for news and recommendations for mystery/thriller readers.
Thanks for signing up! Keep an eye on your inbox.
By registering, you agree to our terms of use
Mayhem & Mass by Olivia Matthews
Job: nun
Sister Lou expects some feathers to be ruffled when she invites her friend Maurice Jordan to speak, as he is notoriously controversial in his views. What she didn't expect was to find him dead in his hotel room. While the sheriff focuses on congregation members as possible suspects, Sister Lou teams up with a local reporter to find out more about her boyfriend in a bid to find out who may have ended his life prematurely.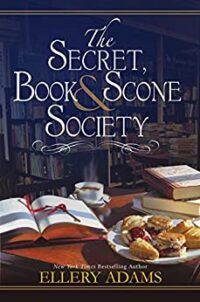 The Secret, Book & Scone Society by Ellery Adams
Job: Bibliotherapist
When one of Nora's potential bibliotherapy clients is found dead on the train tracks, she is shocked as he seemed genuinely interested in her help. Along with the other members of the book society, they work together to find out what really happened to this stranger in order to stop the killer before they strike again.
Although Nora owns a bookstore, people come to her because she is known as a bibliotherapist. Hence the reason why it is on this list.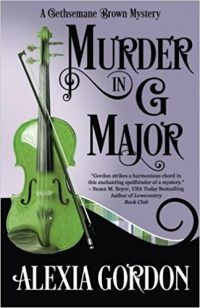 Murder in G Major by Alexia Gordon
Profession: Classical musician/music teacher
Stranded in Ireland, classical musician Gethsemane has no choice but to accept the position of music teacher at a local school and caretaker of a local cottage. This cottage is also haunted by the ghost composer Eamon, who has been wrongly accused of murder and convinces Gethsemane to posthumously help clear his name.
Live, Local and Dead by Nikki Knight
Job: Radio DJ
When local DJ Jaye fires a gun at a snowman, the body of recently fired radio talk show host Edwin Anger falls out. And his fans are sure she killed him too since Jaye is the one who fired him. Jaye knows it's up to her to find out who really committed the crime to avoid ending up DJing for prison radio or having her own body hidden in a freezing prison.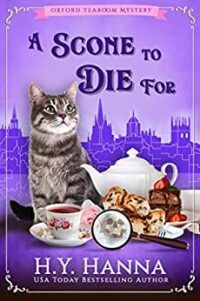 A scone to die for from HY Hanna
Job: Tea house owner
Gemma has decided to return to Oxford and open a traditional tea room. Everything is going relatively well until one day she opens a shop and finds a dead American tourist who appears to have been killed by one of her scones. It goes without saying that murder isn't good publicity, so she sets out to find the real killer before she has to put up a "give up" sign.
This is one of those hair-splitting ones, as coffee cozies abound. However, there is a difference between coffee and tea. So I felt it deserved its own spot on the list.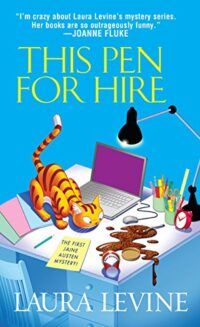 This loaner pen from Laura Levine
Work: Freelance writer
When one of Jaine's recent clients is accused of murder, she can't believe it. After all, she helped him write the love letters to his would-be lover, so she doubts he set her up and sets out to find who really guided the deadly Thigh Master.
Other cozies that an author is involved with are those where they are already established in a craft and genre. Freelance writing is just that; They will write almost anything to pay the bills. And that's fair because we all have these. Hence the reason this job has its place here on the list.
The Mystery of the Frangipani Tree by Ovidia Yu
Job: governess
To escape an arranged marriage, aspiring journalist Su Lin takes on the role of governess to the daughter of Singapore's incumbent governor. When another murder occurs, Su Lin teams up with the Chief Inspector to find out who's after the governor.
The role of the governess differs from that of a teacher as she also gives lessons in etiquette and the like. And while this position is common in romance, it's not seen that often in this genre.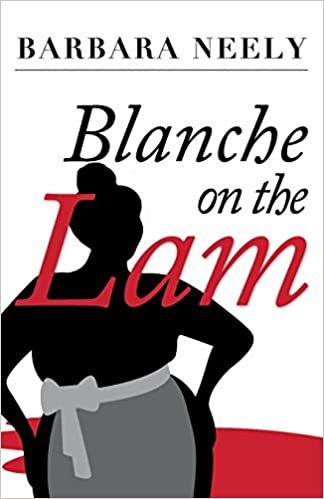 Blanche on the Lam by Barbara Neely
Job: housekeeper
A bounced check provided by a horrible ex-employer prompts Blanche to go on the run and take a new job with a wealthy family to hide out until things calm down. When wrongly accused of murder, she must use all her wits and network connections with other domestic workers to clear her name.
And there you have it! Just a few of the cozy mysteries I could find that contained unique jobs. There's nothing wrong with loving stuffed animals over bakers, librarians or booksellers. But if you ever want to read a little against the grain, then these might just be for you. Until we meet again, enjoy reading and stay warm and hydrated.