The Story of Fanny Hill and the Censorship of Female Pleasure
5 min read
This content contains affiliate links. If you shop through these links, we may receive an affiliate commission.
My introduction to Fanny Hill was through a historical novel by Elizabeth Gilbert called The Signature of All Things. It is a birth to death story of Alma Whitaker. Presenting the enigma of life from botany to the human body, Gilbert folds science, mysticism, spirituality and psychosexuality into one comprehensive package. A big part of this novel is that Alma desires sexual experimentation but never acts on it. What prompts her to make this discovery is a copy of Fanny Hill: Memoirs of a Woman of Pleasure, which she finds in an old cupboard. Fanny Hill, who awakens Alma's sexuality, is in many ways symbolic of the novel's place in history. It was and remains an important work in the literary canon, particularly when it comes to paving the way for erotic writing to come.
What follows is an account of who Fanny Hill was and what the publication of this work meant for the history of erotic literature. It's also one of the first books to be banned, leading to the formalization of laws about what counts as pornography and what doesn't. It was these laws that directed the examinations of literary works that were to come like Lady Chatterley's lovers.
Who was Fanny Hill?
Framed by two letters written by Frances "Fanny" Hill to an unnamed "madam", the novel chronicles the fictional Fanny's experience as a prostitute from the age of fifteen.
Fanny Hill: Memoirs of a Woman of Pleasure tells the story of an orphaned 15 year old with no skills and very little education named Fanny Hill. She leaves her village to find employment in London, where she is employed by Mrs. Brown. Fanny believed that her employment was legitimate and that she would be working as a maid, but she discovered that Mrs Brown ran a brothel and intended to sell her maiden. The prostitute who shared her room opened Fanny's innocent eyes to the sensuality of sex. Over time, Fanny Hill develops immense pride in her profession as she thrives and learns.
Story of the publishing of Fanny Hill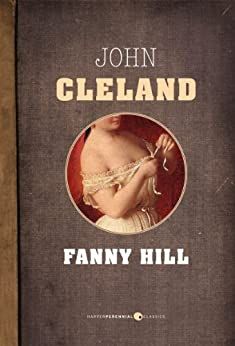 John Cleland, a man who indulged in gambling and women's history, wrote the novel while in debtor's prison in 1748. Denied by his beloved, his imagination went into overdrive. In 1772 he told James Boswell, a renowned biographer who was writing The Life of Samuel Johnson, that he had written Fanny Hill to show a friend of his that it was possible to write about prostitution without using "vulgar" terms . He largely does.
A very limited range of sexual acts is described, and the most interesting moment is the narrator's shock when a man and woman actually undress, since most of the sex described involves euphemisms and the loosening and tightening of clothing at strategic points.
Fanny Hill is considered the first prose erotica written in the English language and the first erotic work to be produced in novel form, but it also remains one of history's most banned books and the subject of a number of historically significant obscenity lawsuits. It has only been legal in America since 1966 and in the UK since 1970.
Book Offers Newsletter
Sign up for our Book Deals newsletter and get up to 80% off books you really want to read.
Thanks for signing up! Keep an eye on your inbox.
By registering, you agree to our terms of use
Fanny Hill fame
Fanny Hill's fame stemmed not only from its groundbreaking subject matter for the time, but also from its continued banning and the stir it was able to generate in the American judiciary. It's one of those books that has been banned so many times that it has remained an underground bestseller for centuries. Some 70 years later, illustrations from later reprints of the book led to one of the earliest cases of profanity in the United States. It was duly buried until the great liberation of Lady Chat in 1960.
In 1959 Parliament, persuaded by the Society of Authors, passed a new Obscene Publications Act with the intention of protecting literature and tightening the criteria for what counts as pornography. Though the act itself proved of little help in getting books like Lady Chatterly's Lover and Fanny Hill onto shelves initially, it did suggest an important change. It believed that the obscenity of a work would be judged not only on the basis of out-of-context passages that might appear obscene, but rather the contribution of the book as a whole to the people who are likely to read it. This was the first step leading to further formalization of the laws regarding obscenity.
This novel was banned in the United States until 1973; it was the introduction of the Miller test that finally overturned its ban. The Miller test is a three-level profanity test used by the United States Supreme Court to determine whether something should be called obscene. The work is considered obscene if all three conditions are met:
(a) Whether "the average person applying contemporary community standards" would find that the work, taken as a whole, appealed to the lustful interest
(b) Whether the work depicts or depicts sexual conduct in a manifestly offensive manner as specifically defined by applicable state law
(c) Whether the work as a whole lacks any serious literary, artistic, political or scientific value.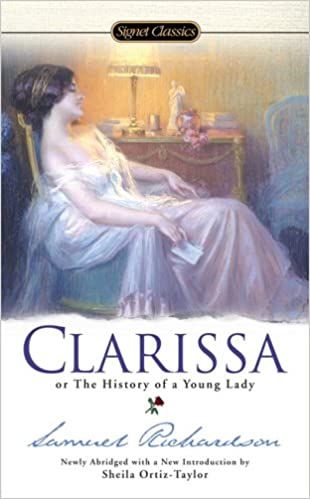 The ban was lifted because Fanny Hill: Memoirs of a Woman of Pleasure was found to be of literary and artistic value. Fanny was defended as an "empiricist" who turns out to be "extremely curious about life". Satisfying this curiosity proved that Fanny Hill would continue to provide information about the 18th century and would continue to be an important historical work. Coincidentally, the lifting of the ban was also a time of sexual awakening in 1970s America. Fanny Hill can take its place at the same literary-historical moment as Samuel Richardson's Clarissa (1747–1748) and Henry Fielding's Tom Jones (1749).
To understand how the small changes in laws and perceptions led to Fanny Hill being widely distributed and published, you need to understand the importance of reading literature critically and leaving room for tolerance when you disagree are. As Geoffrey Robertson says in his article on the Lady Chatterly trial, "The harm attributed to books – and plays, films and cartoons – is caused by the actions of people who seek to suppress them."
Fanny Hill's relevance today
As the first work of literary eroticism, Fanny Hill is still an important part of the literary canon. I would like to think that this book paved the way for many more including Henry Miller's Tropic of Cancer and Anaïs Nin's erotic writings including Delta of Venus.
Another reason this remains a relevant work to this day is because of its genesis: moving from publishing to censorship, it's clear to see that these trends live on. A woman's pleasure is largely ignored, and when it does come to market, it is wildly censored.
Regardless of whether you choose Fanny Hill or not, its cultural value is unmistakable. If you are looking for more accounts of how other works have become part of the literary canon, then go next to the story of Lady Chatterley's Lover.