This content contains affiliate links. If you shop through these links, we may receive an affiliate commission.
When I moved south from central Appalachia 14 years ago, I was dealing with severe culture shock. When I started college and lived in a dorm for the first time, I was also blown away by how different Southern culture was from where I grew up. People in the cafés started talking to me seemingly at random. I would shop at Target and a complete stranger would approach me and ask me about my choice of shampoo. Women looked me straight in the eye when they said "Bless your heart," which I thought was actually kind of an insult.
I finally decided to stay in South Carolina after graduation, and while I spent years trying to adjust to my new home, it wasn't until I started reading Southern literature that I really began to understand the region. Jesmyn Ward's Salvage the Bones brings the Mississippi Delta region to life on the site as we watch her characters prepare for Hurricane Katrina. Attica Locke's Bluebird, Bluebird took me on a road trip through Texas. And some books gave me a bird's-eye view, like John T. Edge's The Potlikker Papers, which took me on a journey through the many cuisines of the South. As I read, each new book confirmed that the South is not a monolith. It is a complex, diverse region that one could spend a lifetime studying without really understanding. Ever since I first delved into Southern literature, I've always found joy in trying anyway and reading all the local books I can get my hands on.
Reading books about the region I lived in has helped me feel more at home, but after reading dozens of Southern books, I started thinking about where in Appalachia I grew up. Appalachia and the South overlap, and both still maintain their own unique cultures and histories. Silas House's Appalachian Trilogy portrays the same family from eastern Kentucky through the decades of the 20th century. Crystal Wilkinson's The Birds of Opulence is about different generations of black women living in the same community. Leah Hampton's collection of short stories, F*ckface: and Other Stories, features characters from southern and central Appalachia. These and similar books are a beautiful blend of Southern Appalachian culture.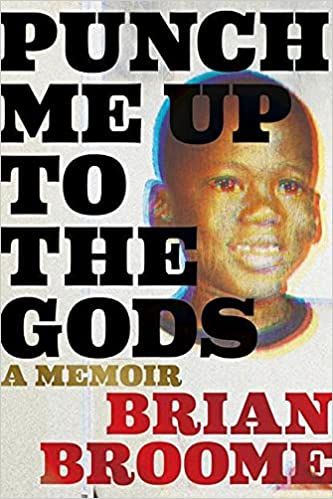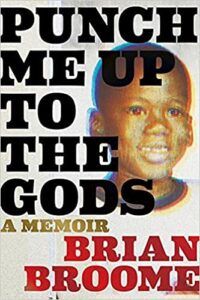 Heading into the Appalachian Mountains of Pennsylvania and Ohio you'll find Brian Broome's Punch Me Up to the Gods, a memoir about Broome's childhood and early adulthood growing up as a gay black boy in the Appalachian Mountains of Ohio and Pittsburgh, Pennsylvania , drew . Ohio author Donald Ray Polluck writes about small-town families in his Knockemstiff collection of short stories. Deesha Philyaw's The Secret Lives of Church Ladies explores ideas surrounding black women's sexuality and coming of age. Each author writes about Appalachia as they know it best, giving us insights into different parts of the region. These books contain universals that anyone can connect and relate to, and readers who call these regions home can finally find themselves within the pages of a book.
Book Offers Newsletter
Sign up for our Book Deals newsletter and get up to 80% off books you really want to read.
Thanks for signing up! Keep an eye on your inbox.
By registering, you agree to our terms of use
Growing up, I didn't have the opportunity to read books about where I came from. I always read about distant cities or completely different countries. I remember getting so excited when I saw the name of a nearby town in a book I was reading. But in the last ten years I've made up for lost time. I've learned to love the varied stories from the Appalachian Mountains and the South. Now when visitors enter my living room, they are greeted by bookshelves covered with Appalachian and Southern literature from all sorts of different genres. Also, my TBR cart is overflowing with brand new stories just waiting for me to pick them up and start reading.
Regions like Appalachian Mountains and the South contain a wealth of literature just waiting to be discovered by new readers. That's why it's important to support local authors, independent publishers and independent bookstores, all of whom are committed to these types of books. Everyone should have the opportunity to read books about their origins and explore parts of the country they may never get to visit. That's the joy of reading.